"Help Preserve Our Rights To Drive"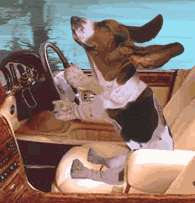 A recent movement to remove the driving rights of MMT patients has occurred despite all of the research to the contrary. Arizona is proposing a Bill (S1003) that will attempt to make it illegal to drive while taking Methadone. This is said to be in response to an increase in automobile accidents involving people intoxicated by taking Methadone. However, if you look at cases involving car accidents you will notice that they all involve another substance with the Methadone like benzodiazepines or alcohol. Yet, Methadone is always blamed.

There was a recent article regarding this bill in the "Arizona Capitol Times" which is as follows ...
Please Note: The text in red & white is my opinion and was not a part of the original article.

Arizona's DUI laws are some of the most severe in the country, and Senator Jim Waring wants to make the laws even more restrictive with the introduction of a bill that would ban motorists from driving under the influence of prescription methadone. Methadone -a synthetic opioid developed in World War II Germany-is a common treatment for drug dependence. An oral dosing of methadone stops feelings of withdrawal in addicts and blocks the euphoric effects of heroin and morphine. Statutory law bans individuals from operating a vehicle while under the influence of drugs, but exempts individuals taking a drug prescribed by a doctor from DUI penalties.
The news listed this as a "loophole" in the system when in fact there is no such loophole. If someone is driving while "intoxicated" you know they are not "exempt" from a DUI! Regardless of the means by which the medications were obtained it is illegal to drive while intoxicated. An additional charge of "possession" would be applied if they have an illegally obtained prescription drug with them. This is not new it is just an old concept which has been given a new spin by the media.
Waring's bill would remove methadone from the list of exempted prescription drugs, giving drivers taking the medication the same punishment as a person driving under the influence of alcohol or an illegal drug.
The sad thing about this last statement is that you can drive under the influence of alcohol as long you are not intoxicated by the state limits. This bill essentially states that one can be arrested for merely taking his or her precribed medication and driving even though they are not intoxicated whatsoever.
"People came to me because I did a DUI bill that had a lot of success," Waring said."This is not as huge an area. It will not create as many fatalities as drunk driving does, but we do not want to overlook something that might be easily rectified."
This is not easily rectified! I guess he honestly believes that by removing the driving privileges of the innocent that it will stop others from "drug driving" which is not true. The rates of "methadone accidents" will most likely stay the same because people who are abusing it are the ones causing the accidents. Therefore, they will continue to get their Methadone from whichever source it was diverted from in the beginning and continue to drive.

[size=1[/siz][/b]
The bill, S1003, was introduced in response to a series of accidents in 2008 caused by the delayed response times of the drivers using methadone. Several of the accidents, such as the one that killed five cheerleaders in Prescott, were caused by drivers taking methadone in conjunction with other prescription drugs.
If they realize this is a true fact then why would they create a bill like this is beyond me. However, it should be noted that what started all of this was not the accident itself but the reaction to the accident by the grieving parents who no doubt had been contacted by methadone groups such as MAMA.org, Angels4Drug Awareness, or HARMD. After stories like this make headlines these groups swoop in and plant the seed for lawsuits, homicide convictions, and unrealistic legislation. They contact families and media with their stories of death resulting from the demon, Methadone. When wounds are fresh it is easy to accept placing blame anywhere but on the person who has died. KPHO News in Arizona did a story on the Prescott Accident and interviewed all the cheerleaders with their families. They then showed Senator Waring the heartbreaking video on air and asked him what (if anything) he planned to do about it. This was well orchestrated I must say because what would you expect him to say? Of course he is going to do the typical politician song and dance by saying , "This is an outrage...I will look into it definitely." Here is the link for that interview...[/size]
Senator Vows To Address Driving Under The Influence Of Methadone
Lawmaker To Submit Bill Banning Driving Under The Influence Of Methadone
Waring aid He would consider adjusting the measure to distinguish between penalties for drivers using only methadone and for those taking the drug as part of a cocktail. Essentially, , this is the same as saying he is willing to not come down as hard on the law abiding citizens who are driving sober but take a medication that is socially unacceptable. "I understand there is a middle ground, "he said. " I would be amenable to change." Senator Linda Gray, chairman of the Senate Public Safety and Human Services Committee, has indicated an interest in the bill, Waring said.

If the bill in Arizona is passed it will be no time before it will be against the law to drive if you are prescribed Methadone in every state in the US. You can help prevent this by contacting Jim Waring (the Senator that has proposed Bill S1003) and urge him to do the right thing by abandoning this Bill in favor of penalizing those who are proven to be intoxicated regardless of the medication therefore punishing the individuals abusing their medications. Senator Linda Gray, chairman of the Senate Public Safety and Human Services Committee, has indicated an interest in the bill also. Her contact info will be listed here also.

Jim Waring
Republican District 7
Senate
1700 W. Washington
Room 302
Phoenix, AZ 85007
Phone Number: (602) 926-4916
Fax Number: (602) 417-3250
Email Address: [url=mailto://jwaring@azleg.gov]jwaring@azleg.gov[/url]

Linda Gray
Republican District 10
Senate
1700 W. Washington
Room 309
Phoenix, AZ 85007
Phone Number: (602) 926-3376
Fax Number: (602) 417-3253
Email Address: [url=mailto://lgray@azleg.gov]lgray@azleg.gov[/url]