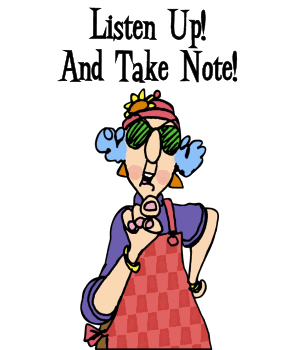 From Your Administrator:
I want to address the question asked by the 54 year-old woman concerning whether methadone will deplete her estrogen levels. We all should be aware methadone does affect our sexual drive but it should straighten out our menstrual periods. I believe you included some great articles for the women to read and I don't know why you would be missing periods taking methadone. Ruthann, I think it is too early for you to be experiencing the "Change Of Life." If you had a hysterectomy or one of your ovaries removed then it may not be too early but for Mojo, it is normal at her age for her estrogen to be low.
Methadone does not decrease your estrogen levels at all infact it really should help your menstrual periods become normal after you stop using all the illicit drugs and settle down to taking methadone. I would advise you Ruthann to have your levels checked. You should not have missed as many periods but first are you taking any birth control tablets? Have you had a hysterectomy? I am concerned about what is happening with you. What kind of birthcontrol pills are you taking, if you are?
As for as the lady you answered, I would like to reply to her. I am assuming you have gone through the change of life or you are experiencing it presently. If you have already gone through the change or you are presently dealing with it- your estrogen levels should normally be low. Once you have experienced the change of life, your body is producing very low levels of estrogen. Estrogen comes from two sources, your ovaries and your adrenal glands but once your ovaries are removed or you have experienced the change of life, very little estrogen is coming from your ovaries. The only estrogen being produces and it is in very minute amounts is coming from your adrenal gland.
Methadone does not in any way affect your production of estrogen. If you think your estrogen levels are low and if you are fifty-four years old they should be low...you can ask your Primary Physican to check the level of your estrogen and see if your need E.R.T. (Estrogen Replacement Therapy). Many Gynecologists believe in E.R.T. and others are against it. Are you having any symptoms which make you think your estrogen is low? Have you been through the change of life? I have been through the "change of life" at thirty years old because I had a early hysterectomy (complete) because of Endometriosis. They didn't want to give me E.R.T. because they believed it caused the Endometriosis to start growing again.My Gynecologist did not want to perform the hysterectomy on me because He was very concerned about me dealing with the symptoms which accompany the loss of estrogen. (I wasn't as well educated as I am now ad I believed it was all in women's heads.) I found it wasn't even though they are people who have no problems at all but I wasn't one of them.
I was finishing up College School in Chapel Hill @ UNC and my husband had just died from Agent Orange he had contracted in Vietnam which manifested in Leukemia and He was gone one month after the diagnosis. I had a son to raise which was nine years old at the time and had two years of college left. I was only working part-time at the college when all of this transpired. I went through the hysterectomy about one year after his death but before they decided to do the hysterectomy I had two other surgeries to remove most of the Endometriosis off my intestines and other areas and they had hoped we would not have to resort to a hysterectomy. I had been bleeding for years and I just wanted it done but afterwards, it wasn't as easy as I imagined.
I almost had a nervous breakdown from the lack of estrogen and at this time in my life I wasn't on methadone. I had hot flashes really bad and to the point it would embarrass me if I was talkiing to another person. My emotions were up and down and I could be screaming one moment and crying the next and at night I sweated bad I would have to change clothes 2-3 time nightly and change my bed sheets. I couldn't afford to have a nervous breakdown because I needed to finish college so I could support my son and I and every day it became worse and I knew if I did not get help it was going to happen.
I went to my gynecologist and explained to Him what I was experiencing and He knew what all I had dealt with and I started crying and practically begging Him to please give me the estrogen. I told Him my son had lost his Father and He didn't need his Mother to have a nervous breakdown. He gave me the estrogen replacement therapy and it made all the difference in my life. I stayed on it for many years even though many said it would cause breast cancer but my sanity and well-being was more important to me. There was no breast cancer in my family but if there are in yours then talk over with your gynecologist.
Methadone does not deplete your estrogen levels and I will find you a reference to back what I am saying up -I know only because I studied Anatomy and Physiology but if you are actively going through Menopause it will deplete your methadone much quicker especially if you are having night sweats, hot flashes and your hormones are out of balance. Some of the Opiate Treatment Programs are aware of it just as they are if you work in the hot sun all day ...you need a higher dose of methadone but many of them believe it is not true. I experienced it and I spent much time researching it and know it is true.
If you are 54 years old, I feel quite sure you are low on your estrogen and you should have your estrogen level checked. If it is low the they can give you replacement therapy and it really does make all the difference in the world as for as your well-being goes. Check it out and see what it is and if you haven't been feeling up to par and your Gynecologist agrees, start Estrogen Replacement Therapy. Everyone can't take it for some have problems with it but I was blessed and it did work for me. I wish for you the very best life can offer.
If I can be of any more help to you ...please do not hesitate to ask.
Your Fearless Leader,
Deborah Shrira,CEO