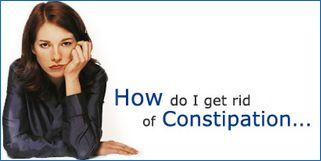 Welcome! My name is Deborah Shrira and yes, I am the administrator and I wish I could spend much more time with you. I am trying to get the new website finished and we have a lot planned for you in the coming year.
I gave Ruthann the weekend off and I am hoping she takes some time off for herself and I have been trying to cover this weekend. I did notice there was some questions concerning Vitadone and Constipation and I took care of them and answered them for you. Check it out under "Do you have questions about Methadone?" Look for (Methadone Vitamins) and then click and follow the posts where you can purchase Vitadone online at:
http://www.Vitadone.com
You can call and order them at 1-800-504-1161. You will find much more information about constipation and I thank all of the ones who contributed to the conversation. If any of you have any information you would like to share with us, we would love for you to contribute.
I invite all you to check it out the article on:
http://www.MedicalAssistedTreatment.org/35901/496626.html
We would like all of you to start sharing because I need reports on your Opiate Treatment Program as they want to call them now. If you want to see change----then please "Rate Your Program." I need to know what you would like to see changed and if they are granting you dose increases? We are having problems in Georgia at many of the Opiate Treatment Programs but please don't just tell me you are having problems, I need to to know the name of your Opiate Treatment Program
and if it is you having the problem and the city/state. Please share some of the details of why you aren't able to obtain an increase? No name is needed.
Thank you. We can make a difference. I can't do it without your help. Please start sharing with one another but I need your success stories, I need to hear methadone changed your life for we are fighting organizations who want to stop you from obtaining methadone. Wake up, before it is too late.