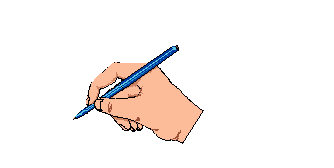 Just wanted to take a second to welcome our latest members to the forum! We have joe-ivxx, AFineMess, tad4654 and acarter4354 who have all joined in the past few days.
My name is Ruth Ann. I am one of the moderators and I wanted to take a moment to personally welcome you to our group. We are so glad you have joined us and we hope that you will feel welcome here. This is a great group of people who will help you out in any way they can.
I hope that you guys will feel comfortable enough to share your story with us about how methadone has helped you. I would also like to encourage you to check out our website at
www.medicalassistedtreatment.org
There is so much information there about MMT so that anything you wish to know about, you can find. What you can't, let me or the owners of the site know and we will be glad to find out for you.
It is very important to get the positive stories of our recovery out there! There are so many that are against methadone treatment and because of them and the people who abuse methadone, those of us who are trying to use the program right are the ones suffering the consequences! WE NEED TO BE HEARD TOO! That is the only way to make things better for us is to show them that it DOES work when used properly and that the majority of us are doing the program like it was intended for.
If we had as many people speaking out as the methadone haters we could make some changes. That is why I ask, No, I BEG YOU to share your positive stories at the website. The owners of the website use that info to show SAMHSA and the other people who regulate MMT treatment of all the positive success stories out there. (Your name and other personal info can be kept confidential if you wish and it never shared without your permission) but I can't stress to you all how important it is to speak out.
If you have any questions or concerns, please let us know here at the forum. If you would like to speak to someone privately, you can private message me through the forum and I will get back to you as soon as I can.
Make yourself at home, feel comfortable and once again, we are so glad to have you with us!


RuthAnn
aka lilgirllost

We are not bad people trying to become good, we are sick people trying to become well.

Methadone; A Flicker Of Light In The Dark
www.medicalassistedtreatment.org
www.suboxoneassistedtreatment.org
We are available 24 hours a day, 7 days a week.
If you cannot afford to call us, send us an email and
we will call you at our expense.
Office: 1-770-334-3655~ Cell: 1-770-527-9119
Email: mrdeanv@aol.com
ALL INFORMATION IS KEPT STRICKLY CONFIDENTIAL