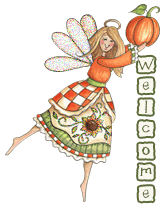 Colette,
Welcome to our Methadone: The Ficker Of Light In The Dark! I am hoping you will not encounter any problems at all posting. If you do run into any problems then you can let me know because I can fianlly talk well enough to call you and the agonizing pain from my ' Dental Surgeries,' three in all within three months, but the last one tops all of them.
Thank you for calling to check on us while we are out having our surgeries because it did mean alot to me you even remembered. My partner and I both had them on our last visit to University Of Alabama Dental School. It's really not the best atmosphere for both of you to be hurting at the very same time ...both of you are hurting and you become irritable with one another and you really can't provide any support for each other but we did manage without serious altercations.
I will give you a call over the week-end, probably Sunday because I am so very far behind . I really need to spend some time trying to catch up on others needing help and of course, I have never been so busy. I believe I did share with you I needed more help. I am really hoping if you do have time to share your experience with other members here on "Rate Your Program." I am going to publish your letter On Medical Assisted Treatment of America. I am very proud of you for standing up to them and never giving up until you did reach someone to help you. You are an admirable woman and I am hoping you would want to share your victories with others.
I am hoping by now you are all settled at another location and they are really treating you with respect and helping you to get stabilized on the right dose. I am hoping it all worked out for you -perfectly and I can't wait to hear about it. If it didn't and you are still having difficulties. Please do let me know if things did not turn out the way they should have and we will continue to talk to them to try and improve thing for you.
I hear the phone ringing and I must go but I will be available here more than before. I have much I want to share with each of you and I believe we are going to make a difference. Thank You
Deborah