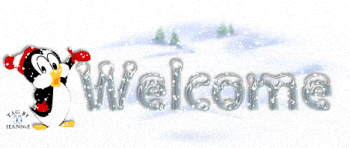 Hello everyone! I trust that you had a safe and happy Christmas this past weekend. I wanted to let you know about a few new members we have had join the forum in the past several days.
We have ALISABELLA from Pennsylvania and ELLIEMAE100 from Washington. They are both dealing with having a child on methadone treatment (I think they both have son's on MMT). As a parent, I can understand some of their feelings, but my children are still real young. I can relate to the parent child relationship with my own mother. She supported my MMT when I first got on it, but now she doesn't understand why I am still on it after 10 yrs. I know there are some of you out there who have children on methadone so be sure and reach out to these two new members. There may be some way you can support them and if nothing else, just make them feel welcome.
ALISSABELLA and ELLIEMAE100, I hope that you will feel welcome and make youself at home. This is a great group of people and I think you can find a wealth of information and support here. I do want to remind you that we are an advocacy group for methadone maintenance treatment, so we fully support those who choose to manage their addiction with methadone treatment. We strive to provide accurate, up to date information for those who don't understand methadone maintenance and/or opiate addiction or those who may not agree with MMT (methadone maintenance treatment).
When you get ready to, please share your story with us. I am sure you will find many other people going through similar issues as you and ya'll would be a great source of support for each other! Also if you have time, be sure and take time to post to our website under the "What's your Story" section at
http://www.medicalassistedtreatment.org/538521.html
If we can be of assistance to you in any way, please don't hesitate to let us know. My name is RuthAnn and I am a methadone patient and have been for over 10 years now. Either myself or the other moderator and Vice President of MAT of America Inc. Dee would be more than willing to do whatever we can. You can contact us through the private message function in the forum or through the website
www.medicalassistedtreatment.org
RuthAnn
aka lilgirllost
We are not bad people trying to become good, we are sick people trying to become well.
Methadone; A Flicker Of Light In The Dark
www.medicalassistedtreatment.org
www.suboxoneassistedtreatment.org
We are available 24 hours a day, 7 days a week.
If you cannot afford to call us, send us an email and
we will call you at our expense.
Office: 1-770-334-3655~ Cell: 1-770-527-9119
Email:
mrdeanv@aol.com
ALL INFORMATION IS KEPT STRICKLY CONFIDENTIAL