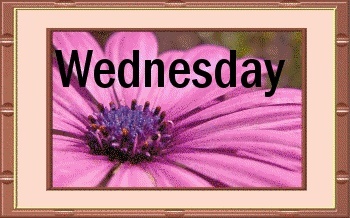 Hello everyone. We have a new batch of members I wanted to introduce to you all.
First we have mhoffer70 who says they are from St Paul, MN ~ mrgrt.west who says they are from trabuco cyn, ca ~ Tom who says he is from the US and seansgigi from Texas. Then we have themimim from Manassas, Virginia and chemenglala from Toronto, Ontario who did share with us that they are in the first month of MMT.
We are so glad to have you all here as part of our group. I hope that you will make yourselves at home with us and in time feel comfortable enough to share something of your story with us. Are you a methadone patient or a loved one of a methadone patient? Or are you staff that works with methadone patients? Have you felt that methadone treatment has helped you/your loved one? Do you have any questions or concerns you would like to share?
It can be awfully lonely sometimes when you are a methdone pt because of the way most ppl feel about methadone treatment. They may not understand it, or they may not agree with it so that leaves the patient feeling like they are alone in this and that they have no one to talk to. It can also feel lonely for the loved on of the methadone pt for the very same reasons.
That is where we come in, or should I say, that is where we WANT to come in. We want to be here for others and to support each other in this struggle. And that is exactly what it is, no matter if you are currently stable or currently not. It is a daily struggle to maintain our sobriety and we hope that by coming together here, we can help each other on this bumpy road.
If you have any questions or concerns, please don't hesitate to post them here on the forum or if you would rather speak to someone privately, you can use the private message feature here in the forum. Just know that we are here for you, 24/7.
I hope to see you all around the forum!


RuthAnn
aka lilgirllost

We are not bad people trying to become good, we are sick people trying to become well.

Methadone; A Flicker Of Light In The Dark
www.medicalassistedtreatment.org
www.suboxoneassistedtreatment.org
We are available 24 hours a day, 7 days a week.
If you cannot afford to call us, send us an email and
we will call you at our expense.
Office: 1-770-334-3655~ Cell: 1-770-527-9119
Email: mrdeanv@aol.com
ALL INFORMATION IS KEPT STRICKLY CONFIDENTIAL