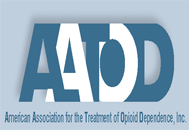 Challenges and Solutions - # 4The Challenges: Methadone Product Prices Were Increasing-Potential Methadone Shortage Threatened Product Supply
Prices of methadone products for OTPs increased significantly (1989-1990) placing strains on program budgets.
The United States also faced its first potential major methadone product shortage in 2001. One of the methadone manufacturers experienced regulatory problems, which prevented them from shipping product, thereby severely threatening the supply to the marketplace.
Solution
The Association encouraged a new manufacturer to enter the market in 1991, and methadone product prices stabilized through a more competitive marketplace. OTPs saved millions of dollars over the course of the past two decades.
In reaction to the shortage threat of 2001, AATOD worked with all of the manufacturers and relevant federal agencies with jurisdiction in this area, principally through the FDA and DEA, to prevent a disastrous shortage of methadone products. There was no shortage of methadone products in the United States as a result of this intervention.
What May Have Happened If AATOD Had Not Acted
The price of methadone products would have significantly increased in the U.S. The treatment programs in the United States would have experienced the first major interruption in availability of methadone products. Patients would not have been treated since there would have been no methadone to be shipped to many OTPs in the United States. This would have affected a large number of OTPs and thousands of patients would have had interrupted treatment.
This is information that I receive from AATOD rep Mark Parrino. There is no link I can share with you, but I would be more than happy to forward the original email(s) to you if you let me know you want them. I am not sure how long this "series" is suppose to be but I will continue to post them as long as I continue to get them. I think it is really good information that helps us stay on top of the latest news where MAT is concerned. If you haven't read the first 3, here are the links to those as well.
PART 1
http://methadone.forumotion.net/t887-part-1-message-from-aatod-american-association-for-the-treatment-of-opiod-dependence-inc
PART 2
http://methadone.forumotion.net/t892-part-2-medication-assisted-treatment-for-opioid-addiction-challenges-and-solutions
PART 3
http://methadone.forumotion.net/t894-part-3-medication-assisted-treatment-for-opioid-addiction-challenges-and-solutions


RuthAnn
aka lilgirllost

We are not bad people trying to become good, we are sick people trying to become well.

Methadone; A Flicker Of Light In The Dark
www.medicalassistedtreatment.org
www.suboxoneassistedtreatment.org
We are available 24 hours a day, 7 days a week.
If you cannot afford to call us, send us an email and
we will call you at our expense.
Office: 1-770-334-3655~ Cell: 1-770-527-9119
Email: mrdeanv@aol.com
ALL INFORMATION IS KEPT STRICKLY CONFIDENTIAL