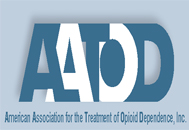 The Challenge: Lack of Treatment Availability in the Criminal Justice System
Challenges and Solutions - # 6 of 9 in a weekly series
The criminal justice system has had a longstanding resistance in using medications to treat chronic opioid addiction. The National Institutes of Health (NIH) published a consensus statement in 1997, "Effective Medical Treatment of Opiate Addiction". One of the major recommendations to emerge from this publication was to increase access to medication-assisted treatment for chronic opioid addicted people under supervision.
At the present, this continues to be an elusive goal. Many drug court judges will not refer patients to treatment and a number of drug court judges require that stable patients end their treatment as a condition of remaining in the drug court. Very few jails and prisons in the United States offer access to medication-assisted treatment for chronic opioid addiction, and there is a spotty record of support from probation and parole officers to encourage untreated opioid-addicted individuals to enter or remain in treatment.
Solution
AATOD worked with a number of key partners in the criminal justice arena, including federal agencies, pharmaceutical companies and professional criminal justice associations. AATOD wrote the first Drug Court Practitioner Fact Sheet in 2002 for the National Association of Drug Court Professionals (NADCP). The two medications being written about included methadone and buprenorphine, and hundreds of drug court judges and their staff had better access to the facts, countering the popular myths.
AATOD's President was given a Robert Wood Johnson Foundation Innovators Award, which was matched by Mallinckrodt Pharmaceuticals, and focused on improving access to care in the criminal justice system. This work started in 2004 and continues at present, as AATOD has worked with the Legal Action Center as a method of developing the basis of increasing access to care for the opioid dependent patient population in the criminal justice setting.
AATOD also secured a criminal justice grant from Reckitt-Benckiser in 2010 as a means of increasing an understanding of the value of this treatment intervention. AATOD utilized these funds in developing a survey for drug court professionals, jail representatives and members in the probation and parole association, through its research partner, NDRI, and Brown University during the second quarter of 2011. This will provide many interested parties, federal agencies, and legislators with a better understanding of the attitudes of representatives in the criminal justice entities and develop better educational programs and more enlightened policies to increase access to care to people in need of such treatment interventions. AATOD will plan on using the results of this national survey in working with our policy partners within the White House Office of National Drug Control Policy (ONDCP) and SAMHSA as a means of working with the Department of Justice (DOJ) to increase access to medication-assisted treatment through criminal justice settings.
What May Have Happened If AATOD Had Not Acted
There would be even less interest in the use of medication-assisted treatment in the criminal justice system at the present time. There would be even less understanding among drug court judges and their staff about the use of medications to treat opioid-addicted patients, and there would be even fewer jails providing access to treatment.


RuthAnn
aka lilgirllost

We are not bad people trying to become good, we are sick people trying to become well.

Methadone; A Flicker Of Light In The Dark
www.medicalassistedtreatment.org
www.suboxoneassistedtreatment.org
We are available 24 hours a day, 7 days a week.
If you cannot afford to call us, send us an email and
we will call you at our expense.
Office: 1-770-334-3655~ Cell: 1-770-527-9119
Email: mrdeanv@aol.com
ALL INFORMATION IS KEPT STRICKLY CONFIDENTIAL