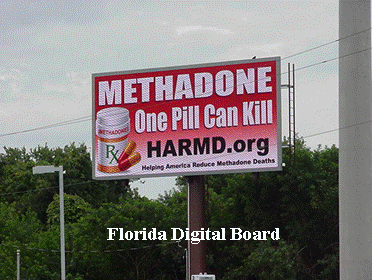 POSTED: 11:59 am MST July 15, 2009
UPDATED: 12:22 pm MST July 15, 2009
State Bans Methadone DUI


PHOENIX --
A bill banning the abuse of methadone while driving has become state law n Arizona.
Sen. Jim Waring said he introduced the bill after watching a 5 Investigates report on driving under the influence of methadone.
Methadone is a cheap, long-lasting narcotic commonly used to treat heroin addicts. An average dose -- between 10 and 300 milligrams -- is comparable to 10-300 Vicodin tablets, experts said.
The 5 Investigates story featured several Cottonwood girls who were nearly killed when a man crashed his pickup truck into their car.
The driver, who is now in prison, had just taken his prescribed dose of methadone and an anti-anxiety drug, police said.
"It's an ongoing thing that will always be ongoing," said Michelle Stokes, the mother of one of the teenagers. "We will never put it behind us, but with the bill passing something good has come out of something really bad."
Shantel Haught, the teen who was driving the girls' car, agreed.
"Everything we went through in the last two years -- it was definitely worth it to not have anyone else get hurt," she said.

After facing opposition from current methadone users and medical experts, the Senate added an amendment allowing people to drive on methadone if they have a prescription.

Nevertheless, if the driver is impaired or has more methadone in his or her system than the prescription calls for, he or she will be cited for DUI.
Article Source:
State Passes Law Against Drug DUI